According to our latest market report, the value of the homes sold by our office located in Cabrils has increased by almost 60%.
In general, we have registered an annual growth of 20% of national and international buyers, who are looking for a home in Maresme region.
Our last sales and rentals closed, in towns such as Teià, Cabrils, Vilassar de Dalt, Cabrera … show us that this region is the best one!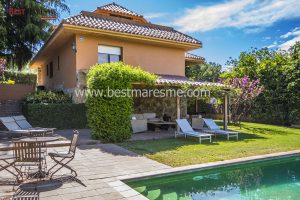 Why Maresme is the best option???
Without any doubt his multiple options. 48 kilometers of coastline, 37 beaches, 16 coastal municipalities, 5 marinas …
On the south coast of Mataró, the capital of Maresme, we find coastal towns such as Mongat, the closest to Barcelona, ​​which has the prestigious Hamelin school, Masnou, Premia de Mar, Cabrera de Mar, Vilassar de Mar. All of them at around 35 Min by train to the center of Barcelona.
Notwithstanding in the Maresme there are also beautiful locations in the interior at the foot of the Serralada Litoral Park where you can do excursions, horseback riding, cycling etc … Populations such as Alella with Denomination of Origin, the smallest in Spain, or Teia with its magnificent views of Barcelona, ​​Vilassar de Dalt …
All this, added to the increase in prices in Barcelona, ​​means that there are more and more local and international families who realize the numerous benefits of the lifestyle of this Catalan region .
If you want to sell, rent or buy BestMaresme is your real estate !!!
BestMaresme is a real estate Consultant company specialized in providing a wide range of real estate services to national and international customers in the area of the Maresme.
A multi-lingual team of professionals highly skilled over many years of experience in the real estate market will help you in the whole process of buying, selling or renting your property.
We offer a personal and discreet cooperation, based on our corporate values: involvement, effort, reliability, integrity and total transparency.
Our services are grouped into three conceptual areas: BestConsulting, BestSolutions y BestPersonalShopper.